Seems like there's no general thread for this, so hey - who wants to share some minis? Whether it's something you've worked on or just something you're excited to have acquired.
Myself, I've just finished working this handsome fellow: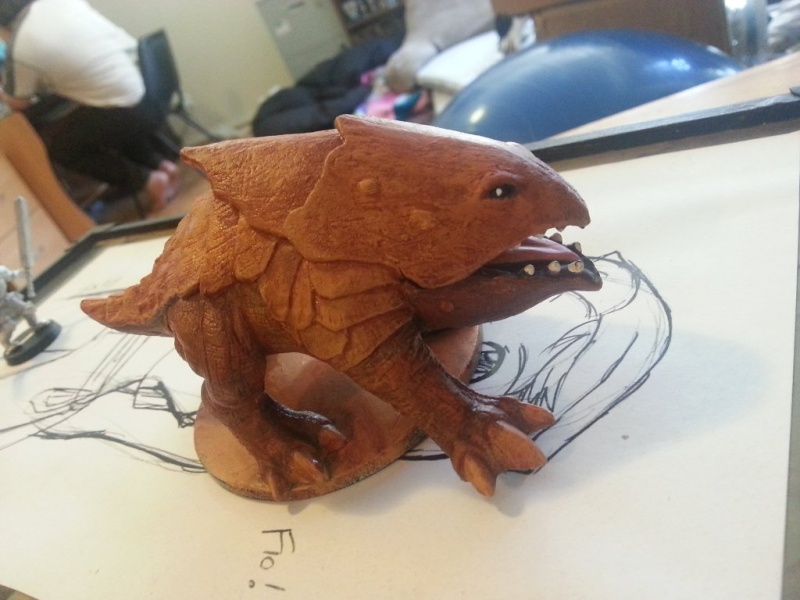 RRROAR! Totally ready to burst out of the desert sands and eat my players' legs >:D
The Bulette is one of my all-time favourite monsters (I feel a kinship with big chunky beasts :p) but the official
D&D Miniatures
bulette had this weird "black with silver plates and red eyes" colour scheme that did not
at all
fit my concept of how they should look:
Official colour scheme, for reference:
So I wibbled and worried about repainting mine for like five years, but last week I finally just went ahead and did it. I'm pretty darn pleased with the result! I wish I had made his plates just a little lighter (they were lighter previously, but they looked too "flat" so I put a final layer of wash on there - much better, but now a bit darker than I intended).
He was very forgiving to paint! Though I'm not an especially bad painter, I'm not an especially
good
one either - but because the texturing on the model held my washes so well, it came together really easily.